Parallel Dimensions (2011) SZM076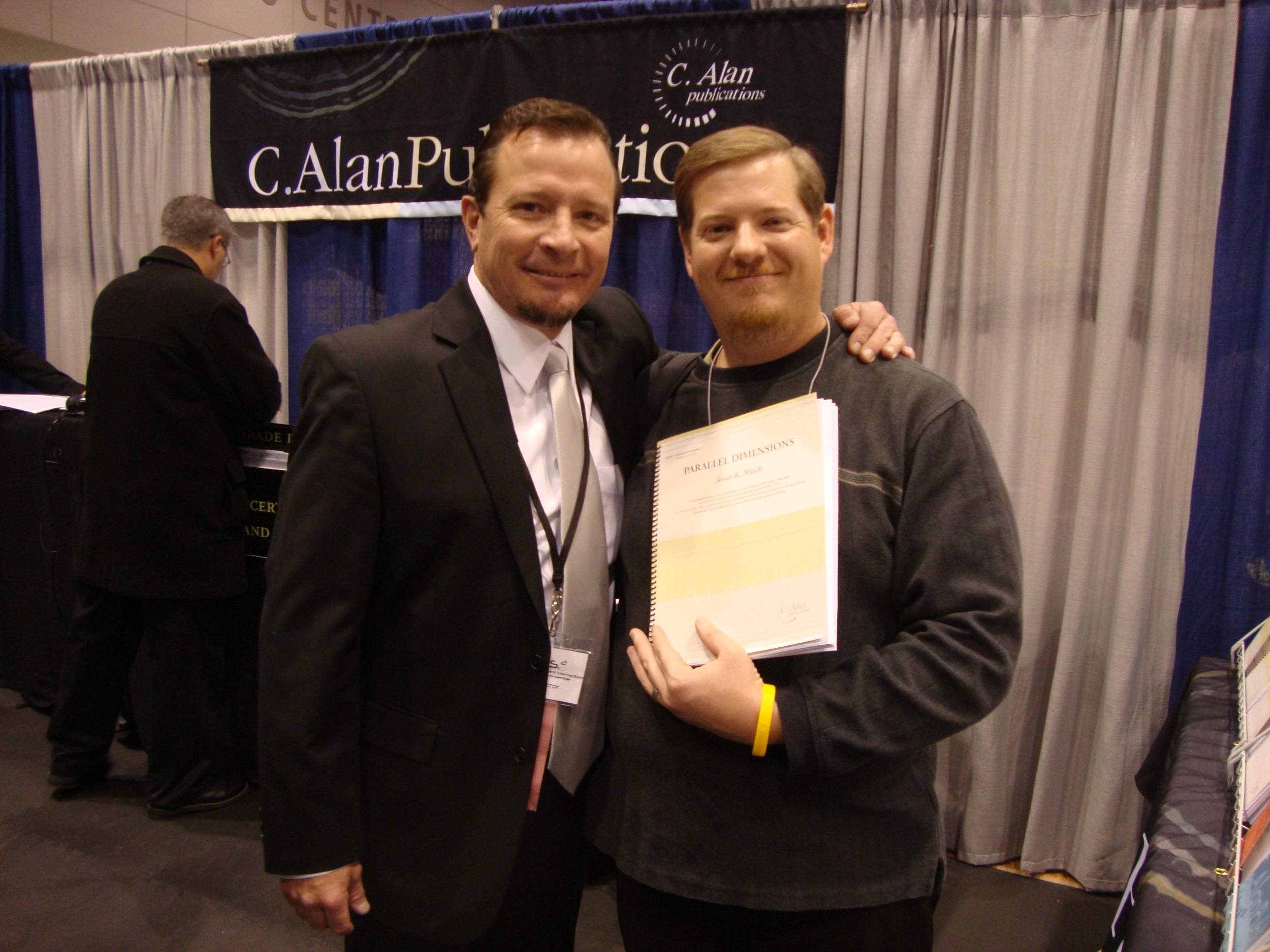 Composer Jason NItsch with SIS2 Conductor Lamar Burkhalter at the world premiere of Parallel Dimensions at the 2011 Midwest Clinic
Difficulty Level: Medium
Duration: 6:15
Publisher: C. Alan Music Publishers
Instrumentation:
Percussion 1 - very high concert tom, xylophone, timbales, cowbell
Percussion 2 - high concert tom, vibraphone, 2 congas, China cymbal, cowbell
Percussion 3 - medium high concert tom, cabasa, flexatone, suspended cymbal, splash cymbal, cowbell
Percussion 4 - medium concert tom, egg shaker, vibraslap, ratchet, wind chimes, cowbell
Percussion 5 - medium low concert tom, trangle, cricket effect, bulb horn, tambourine, hi-hat, siren whistle, cowbell
Percussion 6 - low concert tom, bongos, slapstick, castanets, cowbell
Percussion 7 - muffled bass drum, cowbell
This piece was commissioned by the Schinewolf/Strack Intermediate Percussion Ensembles in commemoration of their 2011 performance at the MidWest international Band and Orchestra Clinic in Chicago. It is published by C. Alan Music and may be ordered from your local music retailer.
Visit C. Alan Music Publishers for more information!